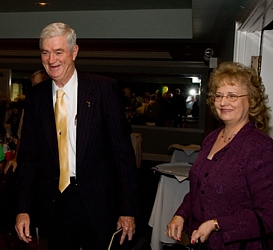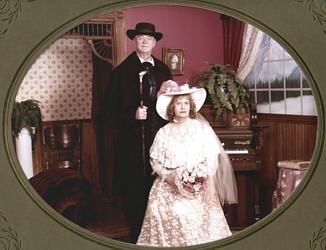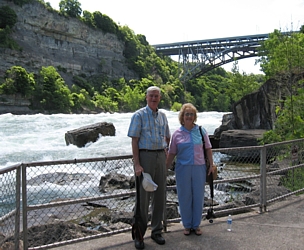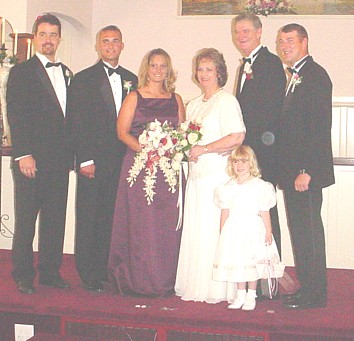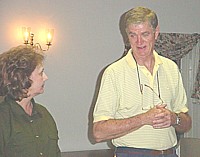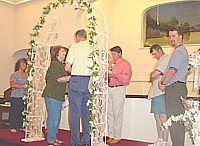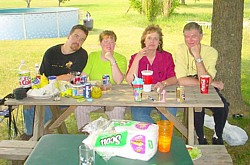 We know that God has a plan for all of us.  Shirley's husband passed away in August, 1998 and Jim lost his wife in September, 1998.  Over two years later in December, 2000, Jim met Shirley for the first time.  God's plan began to be revealed and their first date was in February 2001. In June, 2002, they were married.  God is so good!

Rehersal time the night before the wedding

JIM & SHIRLEY AT NIAGRA FALLS FOR FIFTH ANNIVERSARY

Family in the wedding, Craig (Jim's son-inlaw) David and Robin (Shirley's kids) Jeff (Jim's son) and Noel (Jeff's daughter)

JIM & SHIRLEY HONEYMOONED AT NIAGRA FALLS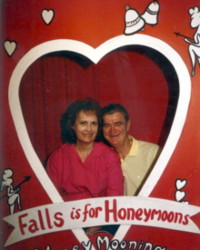 Jim's 50th High School Reunion 2007

Travel through South Dakota

Craig, Susie, Shirley and Jim.